Nothing special to be with you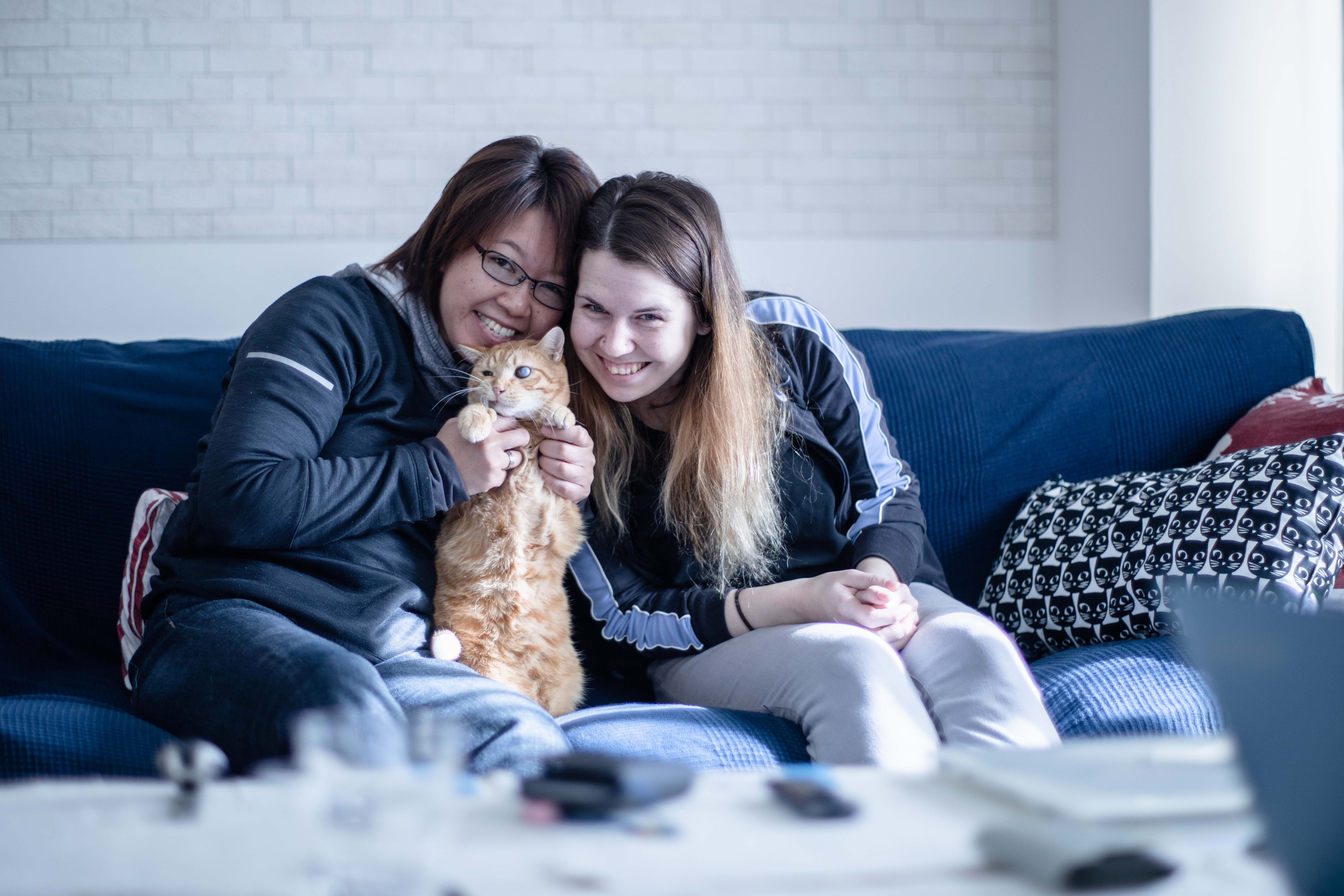 2019.2.24
Ai and Tina's Story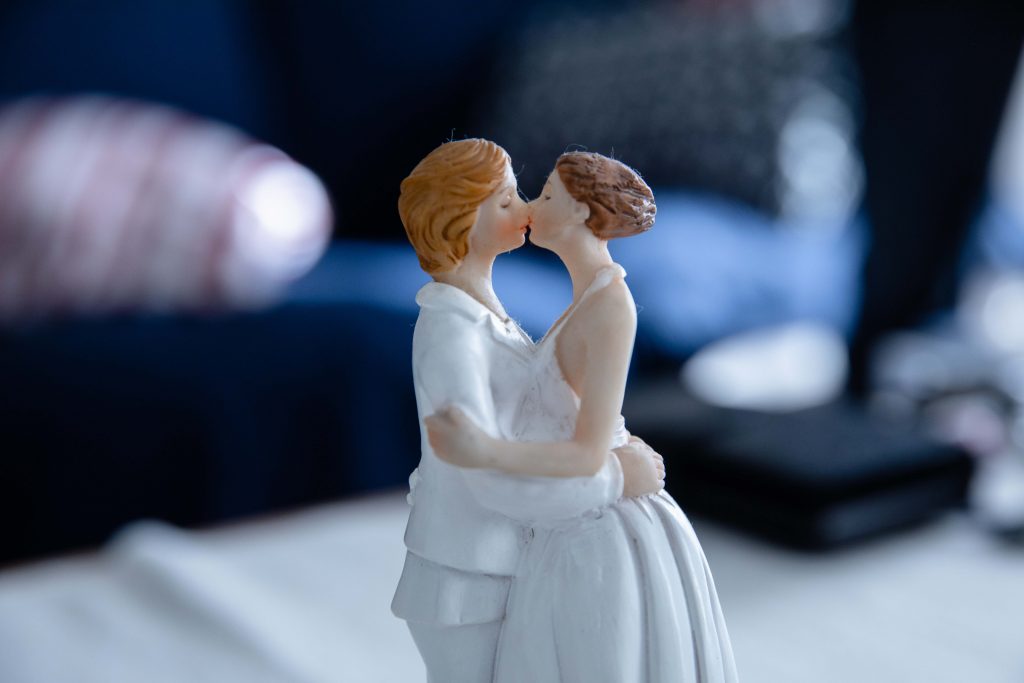 Let me share my personal story before describing the stories of Ai and Tina. Some years ago, I was touring around Southeast Asia. At the airport in Luang Prabang in Laos, I happened to share a taxi to town with two German men. They were nice lads with large backpacks.
We were talking about our journey. When one of them said ,"Our journey just started, and it's a month-long trip!" I casually asked them "Isn't it difficult to take a-month leave together with your friend?" He answered, just as casually, "Oh, we are a couple. This is one of our annual family trips. It doesn't mean that it's easy to take a leave together, though."
I was truly ashamed of my assumptions. Although it was not my first time meeting a gay couple, I didn't immediately think of the possibility that they were a couple.
We exited the taxi together and roamed around the market in Luang Prabang. They shared memories of previous trips they had taken together, and spoke a bit about the state of same-sex marriage in their country.
Civil Partnership was introduced in Germany in 2001 under the Life Partnership Act, which gave same-sex couples legal recognition. Aside from the rights of adoption, same-sex couples were given the same rights as opposite-sex couples have.
In 2017, complete equality of marriage, or "Ehe für Alle" was achieved, by legalizing same-sex marriage.
Tina's story: "It's just normal"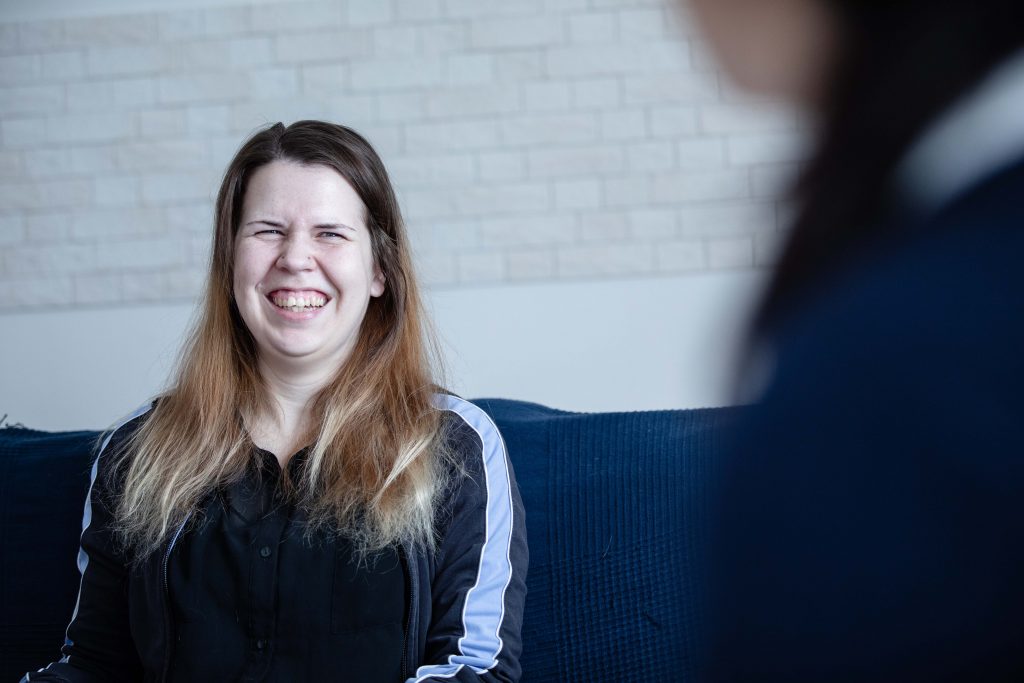 Christina 'Tina' Baumann was born in Berlin, Germany in 1986. She was 15 when Civil Partnership was introduced. During her teenage years, she became aware of her sexual orientation.
"I had a good friend from childhood who was gay. I sometimes went to gay parties with him, and I made some friends there. Seeing same-sex relationships was part of my daily life, although I didn't think I was a lesbian. I had a boyfriend at the time," said Tina.
"But once I fell in love with a girl, I understood. I thought – aha, I see."
"Soon after, I talked to my family and friends. I was firmly determined to be who I was. I thought that I might discontinue my relationships if my friends and family did not understand. But nobody was aghast. They all understood. It was nice.
"I did not experience a struggle in coming out, because it was – and is – just normal. We are used to LGBTQ topics in Germany, especially in Berlin. Many people come out. The former mayor of Berlin (Klaus Wowereit) was famous for coming out as gay in 2001. The current cultural norm is that there is no reason to hide who you are.
"We also raise our voice against discrimination through protests and other activities."
Tina herself was working as an intern for an organization supporting LGBTQ rights. They were—and still are—very active. The group sponsors events such as Rainbow Pride, as well as teaching classes in various middle and high schools. Tina had been involved with these activities in Berlin.
"I met Ai (Ai Nakajima) in Berlin in 2011, but I didn't want a serious relationship, and was not ready to get married" says Tina. However, today, in 2019, it's a different story; Tina and Ai have decided to take legal action in Japan regarding same-sex marriage
At first, Ai was at a loss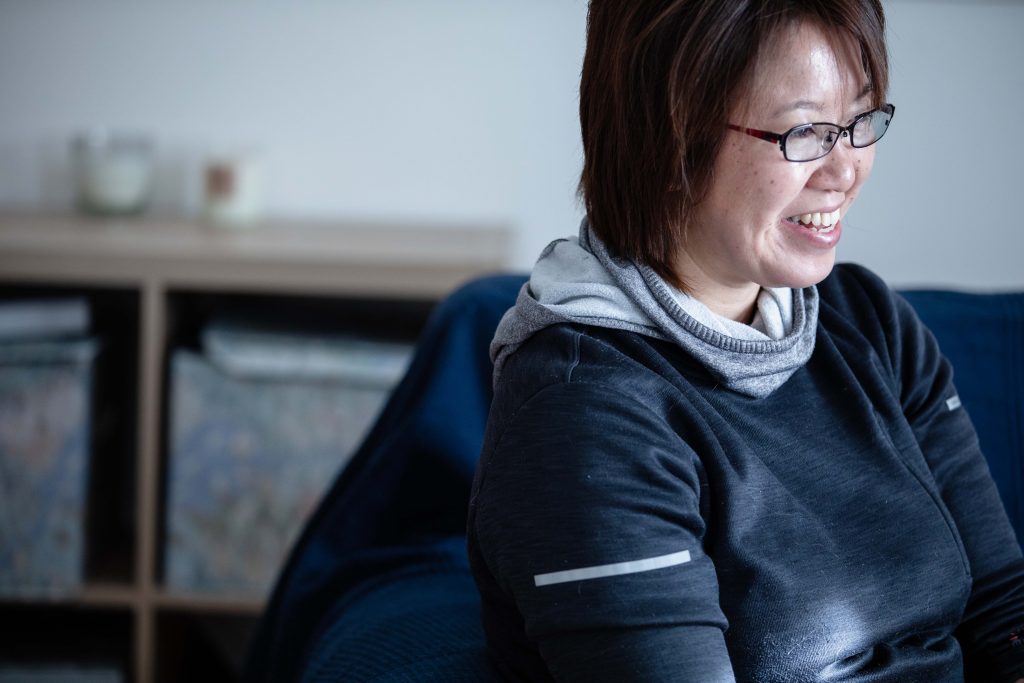 Ai Nakajima was born in Yokohama Japan in 1978. She went to high school and college in the United States, and returned to Japan to work for a bank and a securities company.
She is bisexual, saying, "I fall in love with whomever I can respect. it doesn't matter if it's a man or a woman."
"When I first fell in love with a girl in the US, I felt at a loss. But the good thing was that in the US, I met many friends from diverse backgrounds. Soon after, I realized that sexuality was just one of many types of diversity. That made it easy for me to accept my sexuality – I am who I am, and there is nothing wrong with me."
"Nonetheless, after I came back to Japan, I didn't come out to my family or to my colleagues at work. I didn't know when to talk to my family, and I didn't see any advantage in coming out at the office. I didn't want to have to respond to a barrage of questions. I didn't come out for a long time," says Ai. "It was only after signing theCivil Partnership license in Germany in 2016 that I finally told my family."
Ai's company had transferred her to Berlin in 2011. Upon arrival, she she made new friends through online social network platforms and met Tina, who was a big fan of Japanese culture.
Ai and Tina's history from 2011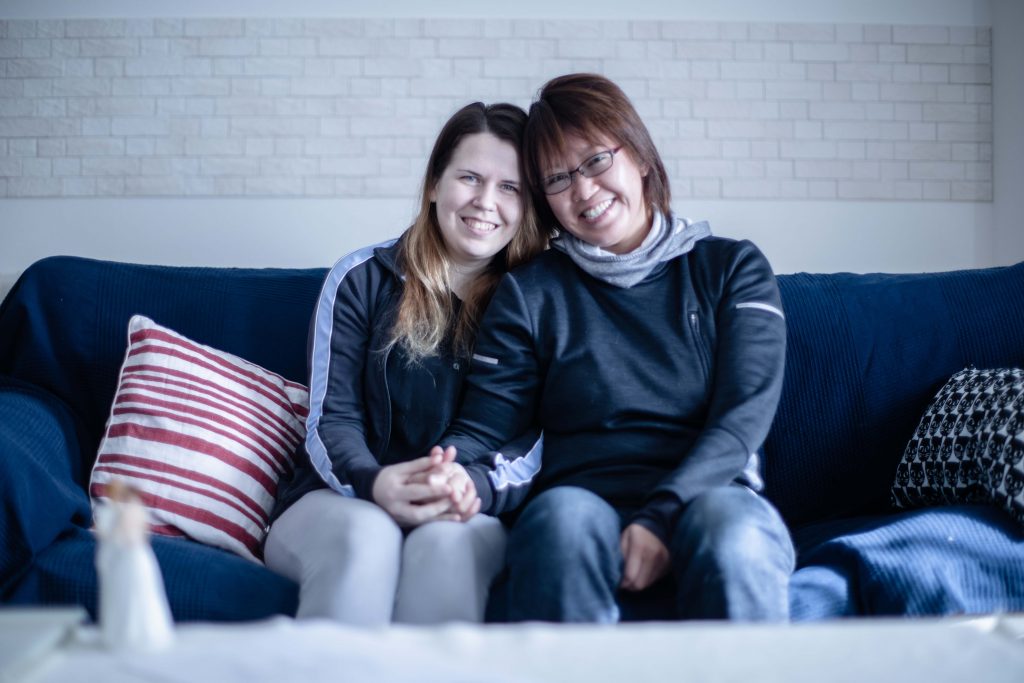 At the first sight, Ai and Tina felt they were living in two different worlds. But it didn't take long to begin dating and start living together.
Tina reflects, "Before I met Ai, I told my friends that I didn't want or need a serious relationship. I really thought that this was the case until I fell in love with Ai. My friends were incredibly curious. "Who changed your mind?!" they asked.
Sometime after they started living together, Ai's company offered her a post in Munich. This cemented their future together.
"At first, I had no doubts about accepting the offer. I've always made my career a priority.
"But this time, I felt differently. When Tina told me 'Why would you go to Munich? We can't live together if you go there!', I was quickly convinced. 'It's more important to stay with her than to pursue my career.' It was the first time in my life that I had that thought."
Instead of moving to Munich, Ai decided to move back to Japan with Tina. If Ai worked for Tokyo office, she didn't have to be transferred to another city. She thought it was the best way to live together with Tina.
Tina, on the other hand, "had no qualms about moving to Japan, I always wanted to go, because I was a hard-core fan of Japanese culture, such as video games, animation, J-Pop, temples, and shrines."
In 2013, they moved to Japan and started their new life in Yokohama.
First year in Japan – Encounter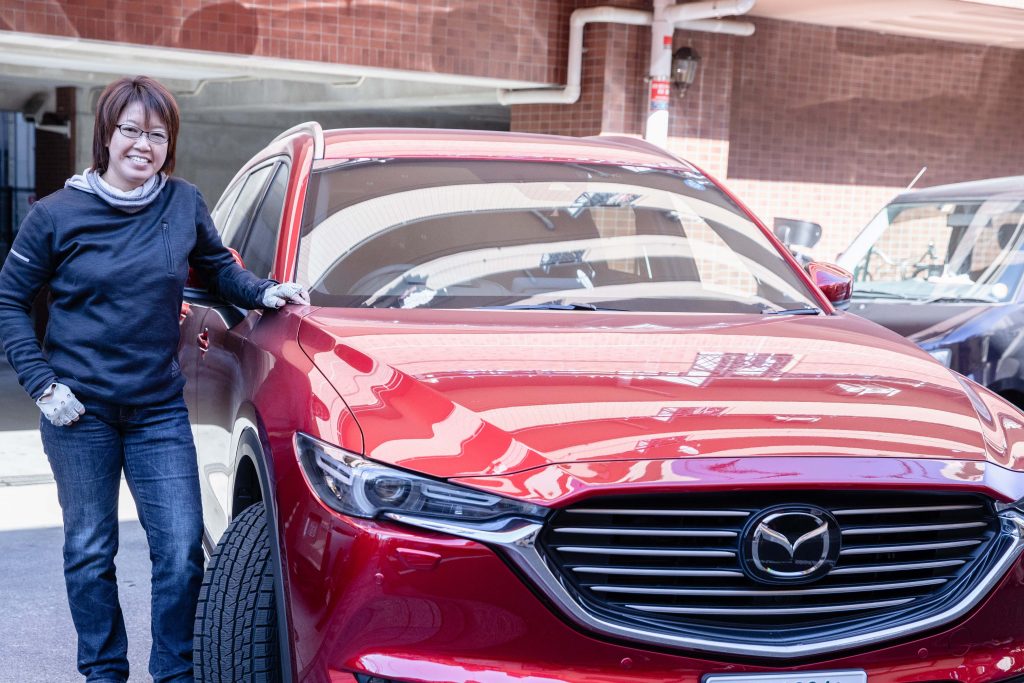 Tina's first reaction to Japan was one of surprise. "In Japan, I didn't see people coming out as gays or lesbians. Maybe it's cultural; I can sense that uniformity is valued over diversity."
"Because Ai didn't come out, I also didn't talk to friends and colleagues. In 2015, the municipalities began to issue a partnership certificate. We appreciated the symbolic social progress, but the partnership certificate didn't guarantee our legal rights. People often misunderstand that we cannot be legally married under these certificates."
Ai, on the other hand, felt frustrated, "because in Germany, I saw Tina being actively involved in social change. But here in Japan, nothing was changing."
"I want to share one of my experiences, which illustrates the stereotype a typical Japanese family may have about LGBTQ couples. After we moved back to Japan, Tina was close friends with my family, but they never even considered that we might be a couple. My mom liked Tina, and often remarked 'Why doesn't she marry a Japanese man so that she can stay here without worrying about her visa? Two girls living together meant 'good friends', not 'a couple'."
Third year in Japan – Marriage
2016 was their third year in Japan. Their relationship was peaceful and stable. As Ai was reviewing her life insurance, she started to think about naming Tina as a beneficiary. "Maybe we need official certificate for our relationship," Ai thought. She proposed to Tina that they sign the license for Civil Partnership in Germany and Tina agreed. "I didn't see an end to the relationship with Ai. I thought I could stay with her forever," said Tina. With the help of Tina's family in Germany, they submitted the document to the Berlin municipality.
"We were nervous by the thought of 'marriage'," they both said. Procedures for Civil Partnership are the same as those of opposite-sex marriage; soon-to-be-wed couples submit the document in the municipality, listen to a lecture, and undergo a wedding ceremony appointed by the municipality. After the wedding ceremony, they invite friends, families and colleagues to celebrate in a garden party.
"Friends, families, and colleagues—everyone came to our party. At that point, it became real to us that we were a married couple."
For the wedding cake in the party, Tina's mother bought a ceramic doll of a newly-wed couple.
"In Japan, we use a sugar candy doll, but Germans use a ceramic figurine because it will last. There are varieties of ceramic dolls of same-sex couples."
After the wedding, Ai came out to her family in Japan. They said they would support Ai and Tina.
"We didn't expect same-sex marriage to be legalized the year after our wedding," says Ai. "We didn't feel a big change. We updated the Civil Partnership to a marriage certificate in 2018 but were more calm and less excited. To us, we feel that we got married in 2016."
They showed us the marriage certificate that was signed in 2018. We couldn't find a 'gender box' in the certificate. (Tina was successfully named the beneficiary of Ai's life insurance, and their long journey for that legal status was complete.
Peaceful daily life – under the threat
It's now their fifth year in Japan. Ai is still working in financial sector and is a director for a virtual currency project. Tina learned enough Japanese to get a job, and passed a sufficient level in the Japanese Language Proficiency Test. After working in the tourism industry, she is now a vocational school student.
We visited their apartment and were welcomed by a doorplate that read 'Baumann Nakajima,' as well as by their two cats, Anakin and Ben.
We interviewed them in a bright living room with large windows facing south. In front of a big screen, there was a guitar. Ai's hobbies include playing guitar while drinking wine and going out in her beloved bike and car.
"Ai enjoys wine. She's busy and kindhearted." Tina said.
"Tina – she becomes more and more otaku," Ai told us with a smile.
We also were invited into Tina's hobby room, which was filled with vintage Nintendo game machines and figures of anime characters such as Zelda, pokemon, Mario, and evangelion. Tina is now a student in a game designing school.
"Since I was a young girl in Germany, I had the dream of becoming a game designer, but I didn't have the opportunity to do so. In Japan, I began by working at a hotel, but when I planned a career switch, I decided to live out my dream."
However, Tina doesn't know if she can accomplish this dream because of an issue with her visa. She currently has a student visa, which lasts for two years, but the school's program is a four year curriculum. Tina was not given a partner visa here in Japan.
"We are a legal couple in Germany, so Ai can stay there with a partner visa. But once we came to Japan, our partnership was no longer legal. We are not guaranteed a shared life," says Tina.
"We are a married couple. We are supposed to plan our future together; we want to take out a loan, finance a house, and so on. But we always fear that we may need to leave. Our life is under a constant threat. We cannot plan our future together," Ai says, angrily.
"From their first day in Japan, all international same-sex couples face this same problem. It's truly unfair. Do you know what it feels like to not to be guaranteed a life together, even though we are married?"
Raise a voice in Japan (Ai)
On the 14th of February, the first lawsuit in Japan seeking equality of marriage rights began. Ai and Tina joined the plaintiffs.
A symposium in December 2017 encouraged them to join the fight. This symposium, held at Meiji University, discussed the issue of resident status of international same-sex couples. There is also a discussion over the ongoing case of a Taiwanese-Japanese gay couple contesting a deportation order. More than 200 people attended.
"I realized that a huge number of couples were struggling with the visa issue. They constantly felt the same way we did," says Ai.
"I want more people know about this issue. There are so many of us struggling just because we are a same-sex couple. That's why we decided to stand up for this issue. It was not easy for us to decide to appear on the national news, but now we are ready. Some part of this action is for ourselves, but other part is for our fellow LGBTQ friends who can't raise their voice.
"Lawsuits takes time. It will be a long road. We don't know if we will be allowed to stay in Japan in 5 or 10 years, but we can make an impact on Japanese society.
What she chose to do (Tina)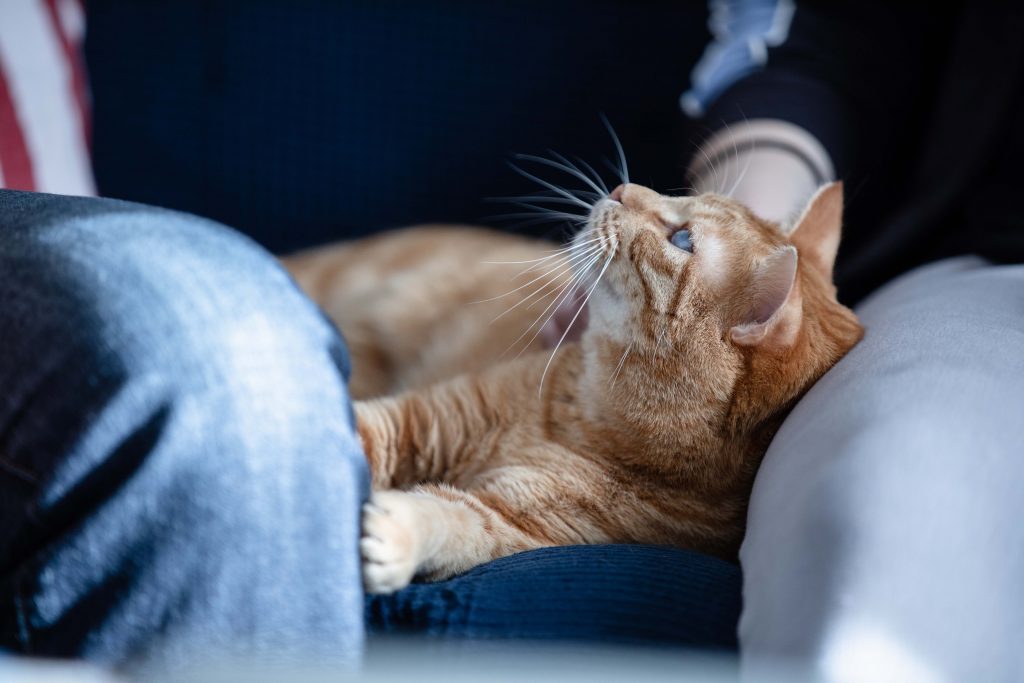 Tina – "I always wanted get involved with activism and Japanese social issues the way I did in Germany. But I didn't. I was not happy with myself when I wasn't contributing to the cause. If we don't talk about our issue, then nobody will know."
"I am beginning to feel nervous about taking legal action. Yet at the same time, I feel happy that I can do something here in Japan."
"I know it will take a long time to legalize same-sex marriage. Who knows what will happen during our lawsuit? But it may change the way people think. Hopefully more people come out naturally in Japan, maybe before too long. I can see a hope."
For these 5 years, the situation surrounding Tina has changed rapidly. What is normal in Germany is not what is normal in Japan. However, she didn't give up living in Japan. She chose to live in Japan, and she decided to raise her voice. She chose to embrace the cultural background of her partner and to build a life together. This is what Tina chose to do.

After a 1.5 hour-long interview, we left their house in Yokohama. At the door, I saw a mosaic lizard of Gaudi made of pieces of pottery. Ai said it was the souvenir from their romantic trip to Barcelona, Spain. Perhaps the German couple I met in Laos also placed a souvenir at their door. All couples deserve to build a home and a life together.
interviewer・writer/Yuko Haraguchi(原口侑子)
photo/Ooki Jingu(神宮巨樹)